Helping Everyone Say Goodbye
We have over 10 years' experience providing audio and visual solutions for funeral and memorial services.  We have worked extensively with funeral directors in mid Wales and west Herefordshire. We provide a bespoke solution for each service and work closely with funeral directories and families to achieve the best solutions for each service in line with the families wishes. 
Webcast / Recording
Our webcast service is a perfect solution if you have family and friends who are unable to attend the funeral service. We use multiple cameras discreetly placed around the church or venue to provide a high-definition video feed to viewers anywhere around the world.
Family and friends who are overseas or unable to attend can now be part of the service and say their own goodbyes.
Discrete and unobtrusive. – 1x Fixed Camera.
– 1x Remotely operated camera.
– 3x High Quality Microphones.
– 1x Location.
– Private link for public viewing.
– Link to order of service.
– Optional 'Memorial Wall' for viewers to leave tributes.
– Service is available online within 2 hours of the service ending.
– Service is available for 30 days.
Live Streaming
– All the same features as our webcast service.
– Broadcast Live from the venue using 4G/5G Networks.
– Available for 30 days after initial stream

– Unlimited Viewers worldwide
Visual Tributes
With covid-19 restrictions around the world preventing family members from returning to the UK to attend services of a loved one our tribute solutions allow participation from around the world, or display of images or video memories.
– Pre Recorded eulogies
– Live Stream eulogies
– TV / Projector hire for Photo / Video Montage Tributes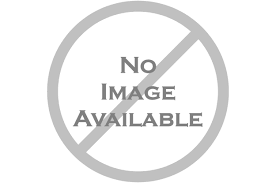 Outside Video Relay
– Large screen(s) to relay a service outside or to a nearby location.

– Audio and Pictures broadcast to the outside of a service or nearby building. 

– 1x Fixed Camera.

– 1x Remotely operated camera.

– 3x High Quality Microphones.

– High quality PA system